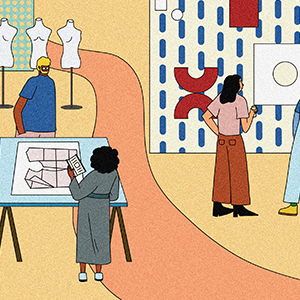 9:45am – 10:55am: LCF Alumni: Inspiring the Next Generation of Creatives in a changing global landscape
Join industry professionals from diverse disciplines, for a conversation which aims to inform and inspire. Providing a unique opportunity to learn from experienced LCF Alumni, who are successfully navigating their careers within the creative industries. We'll be discussing what it takes to succeed and remain resilient in a fast-paced industry, as well as exploring trends, skills, challenges and opportunities for the next generation of LCF creatives.

This webinar will officially open the virtual fair and be introduced by Professor Roni Brown, Head of London College of Fashion and Pro Vice Chancellor University of the Arts London.
Chair: Frances Odell, Head of Graduate Futures Consultants
Panellist: Njide Macgregor, Founder of the Good Content Group
Panellist: Jovana Gospavic, Freelance Costume Designer and Creative Director
Panellist: Rawnie Whittow-Williams, Sustainability Executive for Swarovski
Panellist: Bethany Williams, Founder and Designer of Bethany Williams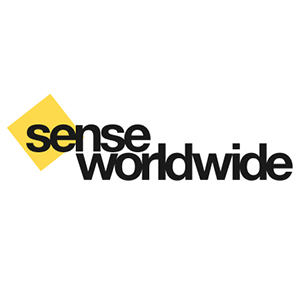 10am – 11am: Project collaboration & Networking within Industry with Sense Worldwide
Sense Worldwide manage a global network of creative individuals who collaborate with brands, to provide inspiration and feedback to accelerate innovation. In this webinar, LCF Alumna Rakshita Arvind will be sharing details of their graduate journey, leading to a role at Sense Worldwide. This webinar will also provide guidance on building your confidence when pitching and networking with industry after graduation.
Speaker: Rakshita Arvind, Network Assistant
Speaker: Alex Rueckheim, Senior Consultant for Insights & Innovation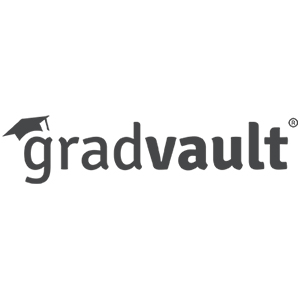 11am – 12pm: Advice on UK sponsorship for International students
GradVault, supported by the Career Interactive team, have helped over 1,000 international students into graduate opportunities, through technology and research to find the right positions. This webinar will be an overview of the challenges international students face in the UK when finding sponsorship, as well as helpful guidelines on how to overcome these obstacles.
Speaker: Ann Hoang, Information Officer
Speaker: Kristaps Melko, Senior Career Coach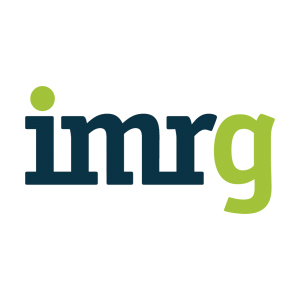 11:15am – 12:15pm: IMRG: The impact of Covid-19 on consumer spending patterns in the UK across Fashion and Beauty
IMRG is the UK's online retail association of circa 300 industry leading retailers and solution providers of data analytics that exist to accelerate business performance. IMRG collect and analyse data from fashion and beauty businesses, trading in the UK. Through analysis of data, IMRG will summarise the impact of the government-imposed lockdown on consumers and evaluate the effects of the changes on consumption patterns on the UK fashion and beauty industry.

This webinar will be hosted by IMRG in collaboration with LCF Fashion Business School.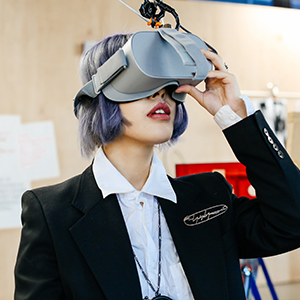 12:30pm – 1:30pm: The Pandemic is a Portal: reimagining our industries across platforms, disciplines and borders
What will an industry look like where we move from multi-disciplinary skills to inter-disciplinary skills? A world where we can subscribe to be a digital citizen of any global community? Where our experiences happen simultaneously in hybrid 'phygital' spaces? Join LCF's School of Media and Communication and creatives from the communication, media and performance industries to discuss short and long-term changes, address future opportunities and voice demands for a new fashion industry.
Chair: Daniel Caulfield-Sriklad, Knowledge Exchange Leader School of Media and Communication
Panellist: Christie Morgan, Founder of PITCH STUDIOS
Panellist: Robin McNicholas, Founder & Director at Marshmallow Laser Feast
Panellist: Yumna Al-Arashi, Independent Photographer, Filmmaker and Writer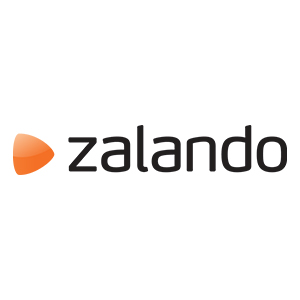 1pm – 2pm: Careers Pathways at Zalando SE
Fashion and lifestyle European e-commerce company Zalando SE, based in Berlin, will be discussing the career prospects within their business. LCF Alumni and Brand Ambassador, will share the journey from internship to working permanently and supporting the company's future vision. An overview of their recruitment processes to provide an understanding of the company structure and drive for change.
Speaker: Victoria Schmierer, Business Development Manager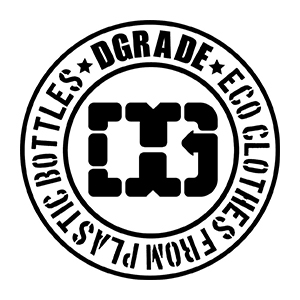 2pm – 3pm: Sustainability of Eco-Clothing with DGrade FZ-LLC
Finalist in the Katerva Sustainable Disruptive Innovations' Awards 2019, DGrade – a design and manufacture sustainable clothing and accessories brand from Dubai, uses recycled plastic bottles with their trademarked Greenspun yarn. DGrade now work with the world's largest brands and businesses supplying clothing and accessories made from recycled plastic bottles and have pioneered the reduction of costs and manufacturing issues in UAE. Hear from DGrade as they discuss their successful journey and the ethics of eco clothing from recycled plastic bottles.
Speaker: Rebecca Rich, Head of Marketing for DGrade FZ-LLC
Speaker: Emma Barber, Managing Director for DGrade FZ-LLC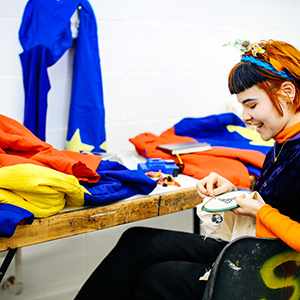 2:15pm – 3:15pm: Recession, Resilience, Recovery: The New Tools and Strategies to Future Proofing the Fashion Industry
How do graduates maximise their skillsets to mitigate the effects of the global pandemic? What will be the 'look and feel' of fashion in a digital landscape? Can the industry maintain a commitment to sustainable and ethical production? This panel discussion, in collaboration with LCF's School of Design and Technology, explores the challenges facing the industry and the opportunities this will create for graduates.
Panellist: Gregor Thyssen, Executive Chairman Scabal Textiles.
Panellist: June Lawlor, Luxury brand consultant, June Lawlor Associates
Panellist: Maninder Gosal, Commerial Director Emma Hope Shoes.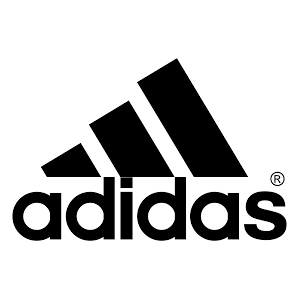 3pm – 4pm: How retailers are working digitally with Adidas?
Listed in the Global 100 Index as one of the top 100 'Most Sustainable Corporations in the World' – Adidas sportswear launched its four storey (27,000 sq foot) London store in 2019, known as the "most digital store to date". With over 100 digital touch points and interactive changing room mirrors, the brand has reached new heights of innovation. Associate Recruiter, Marina Domenech will explore how retailers have adapted to working digitally during the pandemic and share top tips on digital creativity.
Speaker: Marina Domenech, Associate Recruiter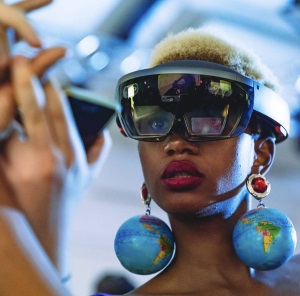 4pm – 5pm: A digital future for Fashion?
Emerging technologies offer the potential to redefine the fashion industry as we know it. Hosted by Maghan McDowell, innovation editor at Vogue Business, the diverse panel of fashion designers and tech experts will be discussing how 3D, artificial intelligence, virtual and augmented realities will play a huge part in how we create, communicate and consume fashion. In light of the current pandemic, never has there been a more relevant time to change the fashion paradigm and push innovation. We find out how designers have been inspired by the creative possibilities of stepping beyond the physical.
Chair: Maghan McDowell, Vogue Business
Panellist: Matthew Drinkwater, Head of Fashion Innovation Agency
Panellist: Damara Ingles, Creative Director of Fashion Media and Interactive Virtual Experiences
Panellist: Charli Cohen, Founder and Creative Director of Charli Cohen
Panellist: Sabinna Rachimova, Founder and Director of SABINNA
Panellist: Sam Field, Head of Creative Technology EMEA, Ryot Studio at Verizon Media